Postage Delays Can Still Be Expected Worldwide Due to the Times We Are Living In
March 10, 2023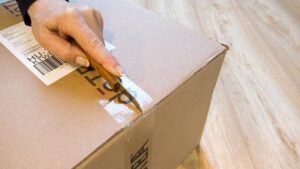 Postage delays may seem like a phenomenon of the last century. But despite massive advancements in shipping, transportation, and technology, it is still possible to expect postage delays today. A major part of postal delays can be associated with the negatively impacted supply chain due to the COVID-19 pandemic. But there are still several other uncontrollable factors that can lead to postage delays.
Let's look at the most common factors that still lead to postage delays worldwide.
TECHNOLOGICAL SETBACKS
Several delivery companies worldwide still have old or inadequate software that tracks their shipment. Old or inadequate software poses several challenges for shipping companies as they are often unable to integrate new technology that can help streamline the shipping process.
Apart from the software, investing in proper hardware is equally important as it allows for the integration of various areas of the shipping process within the organisation.
WEATHER CONDITIONS
Another uncontrollable factor leading to postage delays worldwide is adverse weather conditions. Since weather conditions are beyond human control, they lead to inevitable delays in delivering packages, which is frustrating for both the customer and the organisation.
HIGH VOLUME OF SHIPMENTS
A possible reason for shipment delays is the high volume of packages. And it is one of the leading concerns amidst the pandemic.
An increasing number of people are shopping online, which has led to an increase in the volume of shipments locally. The local shipping volume skyrockets, particularly during the holiday season, as it is the time when the shopping extravaganza starts.
Moreover, since air travel is restricted for individuals, there is an increase in the volume of shipments sent internationally for commercial and non-commercial customers.
LOST PACKAGES
An inevitable cause of postage delays worldwide is lost packages. Regardless of how much technology improves, there is a certain human element that's attached to the postage delivery system, due to which there is always a risk of lost packages.
While real-time tracking and tracing have significantly reduced the risk of losing your parcel, the problem still persists and can lead to delays in the postage delivery process.
Indeed, we live through the most uncertain times, and the COVID-19 pandemic has affected all aspects of our lives, including shipping packages. But you can still find postage delivery service providers that can offer safe and timely delivery of your postage.
Safe Pack is a local shipping business specialising in providing a wide range of packaging solutions that ensure the safe delivery of your postage. We are committed to delivering cost-effective packaging solutions that allow you to meet your unique business needs.
Get in touch today to learn more about Safe Pack.