Best to Send Your Packages Extra Early Towards the End of the Year
March 10, 2023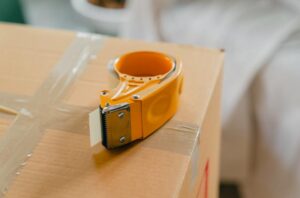 Wondering why most postal services are urging customers to send out their packages extra early this year? Let's find out. The pandemic has already changed many holiday plans for us this year, and it continues to change how people are planning their shopping and deciding when to ship presents. Since most people cannot travel, either due to safety issues, age, or travel restrictions, there will be many goods that packing services will have to handle with care this year.
Now, it is important to remember that most post offices take 3-7 days to deliver packages locally. Sometimes, they could take less than three days, and sometimes they could take more than seven days. It depends on the number of orders they are responsible for, the number of people on duty, and of course, the weather conditions. However, this does not apply to the holiday season. Towards the end of the year, mail delivery starts to slow down. In fact, most mail slows down for two weeks or so.
So, why should you send your packages extra early this holiday season?
COVID-19………
Since family members and friends cannot visit each other this year, the least they want is that their presents and packages reach their loved ones in time. Even with the possibility of visiting each other, many families are opting to virtually celebrate and open presents instead of crowding in each other's houses and risk being infected with the hostile virus.
Hence, most postal services are expected a large volume of orders. Moreover, many store owners are opting to send packages via post offices instead of store shipping because more and more people are requesting their packages to be wrapped.
DELIVERY SURGE
This year, most people have stayed at home, avoided all kinds of stores, and shopped online. This means that carriers have already been operating at full capacity for a few months. The delivery surge has caused longer processing and delivery times.
Even if shopping limits are imposed, and additional charges are put to increase the number of staff required for delivery, it is still recommended that everyone sends their packages early so that they can reach their loved ones in time and everyone can celebrate the holidays virtually and in good spirits.
POSTAL WORKERS HAVE FAMILIES TOO
When sending out presents and holiday cards, most people tend to forget that postal workers have families too. Hence, they will be taking days off from work, and no mail will be delivered during this period.
Most postal workers take the 24th or 25th of December off. If you want your presents or holiday cards to reach in time, make sure to include a buffer zone in your orders.
If you are looking for a packing and shipping company to ensure that all your holiday presents reach their respective owners in time, visit Safe Pack today!