Your packaging company or courier can be damaging your business
March 10, 2023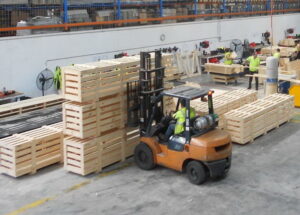 Customers love nothing more than opening their online purchases when they arrive. However, this excitement can quickly turn to disappointment if their package has been damaged, delayed or lost during transit. It is essential to recognise that it won't be your third-party supplier taking the heat for these delivery issues. It'll be your business, as their transaction is with you. As a result, transit issues can cause customers to form a negative opinion of your business, as well as your business incurring financial losses and possible brand damage.
HOW CAN THIS BE AVOIDED?
Make sure that you view your delivery service as an integral part of the customer service experience that your business provides. Recent studies have shown that reliable delivery and well-packaged products have become an important factor in consumer purchasing decisions and business loyalty. Make sure your delivery and packaging are of a high standard to make sure you gain repeat business and excellent word-of-mouth referrals as a reward for your business.
CHEAPER IS NOT ALWAYS BETTER!
The cheapest option is not always the best option. There is generally a reason why a shipping or packaging company is cheaper than its competitors. Ask yourself what corners are they cutting? Is their packaging flimsy and lacking protection for your products during transit? Does the company have enough drivers or the necessary technology to ensure that product delivery occurs in a reasonable time frame to your customers? If you can't confirm the quality of the service that your potential courier or packaging company provides, don't use them!
DO YOU HAVE AN ACCOUNT MANAGER OR DOES THE COMPANY HAVE A CALL CENTRE IF SOMETHING GOES WRONG?
No matter how good your courier or packaging company is, you are going to have the occasional transit issues. The odds of this happening will increase as your company grows and you increase the volume of products you ship. It is therefore vital to ensure that you have a point of contact at the courier or packaging company that you can liaise with directly when incidents occur. Your customers need to remain informed of what is happening with their parcel by providing them with regular updates. If your courier or packaging company is not directly contactable, you may experience delays receiving updates on issue resolution. As a result, you may be unable to resolve issues in a respectable time frame, which will only further upset your customer.
MAKE SURE YOUR SHIPPING COMPANY HAS ONLINE TRACKING TECHNOLOGY.
Digitisation of delivery information has been a significant advancement in parcel deliveries. Not only do customers expect this as standard, but some online selling platforms also require a tracking number when you mark an item as posted. For these reasons alone, it is important to make sure you use a trackable service. Tracking allows the customer to track the progress of their parcel as well as providing the seller with limited protection. For example, in the case of a non-receipt dispute, proof of delivery can be determined by requiring a signature on delivery.
When selecting a courier or packaging company, you must test the company first, and do your research before you put your business reputation in their hands. By heeding the advice provided, you're placing your business in a position that allows you to serve your customers better, prevent reputational damage, and minimise financial losses.