Make sure you send any packages with ample time to reach its destination towards the end of the year
March 10, 2023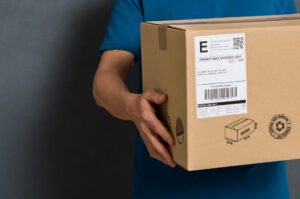 Ever since we had moved interstate, Nan had only visited us a few times over the years. She was old, and the flight was long, so she preferred to post letters and packages to us for birthdays and Christmas.
We usually expected packages in the mail about a week before the actual day. But I remember one Christmas we didn't receive anything at all.
I'll never forget the look on my brother's face as he rifled through the presents under the tree and couldn't find any from Nan.
Usually, they'd arrive early, and we'd get to open them when they arrived – those were the rules. But this time, we hadn't received any parcels in the mail. I assumed they'd be under the tree on Christmas morning, that's what mum had said.
It wasn't until 4 days after Christmas when the postman rang the doorbell with his hands full of packages. Our presents!
Nan's gifts have always been my favourites. There's nothing better than receiving a gift in the mail.
Not knowing what it is, the anticipation you feel while you unwrap it, figuring out what it is and then using it for whatever its purpose may be a gift can leave you feeling warm and fuzzy all over.
The thing is, in addition to the ongoing problem of choosing the right gift, there are a few things that can go wrong when you post one.
As Christmas draws nearer, you or your workplace will likely be preparing to send out numerous parcels, as gifts or gifts to clients. And, as December is the busiest time of year for sending out packages so to ensure all of yours reach their destinations on time and essential to plan in advance.
All transit employees are being kept extremely busy this festive season, handling almost double the volume of packages and letters than five years ago. The deadlines are fast approaching for Australians who need to ship gifts to their loved ones living far away.
Are you sending Christmas gifts overseas? Lodge your parcels by the first week of December, so your gifts have the best chance of arriving on time. If you're sending items via Express post be sure to lodge your package by Friday 20 December.
You don't want to miss out on your parcels, reaching their destination on time. Check your local post office Christmas and New Year delivery schedule to make sure. For any international services, it's better to be ready two weeks before Christmas.
Don't leave it till the last minute. Give your package as much time as possible to arrive in case there is any problems with its delivery. Generally speaking, you can rely on the post, but at the busier times of the year, like Christmas, it can take slightly longer for packages to arrive because courier networks are stretched with the sheer volume of parcels.
Wrap your parcels securely, so your packages reach their destinations on time and in fantastic condition, so no one misses out!